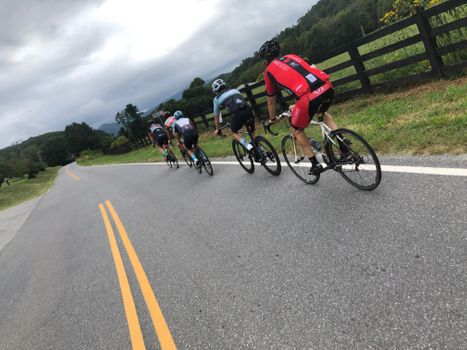 VQ Labs' camps are your road to day trips or luxury cycling experiences
A road is a promise to lead us to a new destination bringing discovery, adventure, friendship, challenge, self-discovery, and growth. We're surrounded by roads. And, at VisionQuest Labs we want to curate the very best roads for your personal journey to these new destinations. Join us on the journey! We'll take you to the mesas and mountains of Arizona, through the forests and beach towns on the shores of Lake Michigan, or a day trip to hammer the hills of Brown County. No matter your cycling abilities, we shape our camps to serve every type of cyclist. We'll help you climb further, and ride farther than you could ever think to do on your own. Our coaches, mechanics, and (in some cases) chefs not only provide the support and encouragement you need to accomplish your cycling goals, we also aim to shape a time of joy in and out of the saddle.
Click Below to Learn More
Jumpstart your health and fitness with this 12-week challenge: lose 5% fat mass or gain 5% muscle mass and you can win a free DEXA scan!
DEXA scan, RMR test, Nutritional Consultation and follow-up DEXA scan
Join us for our Michigan Road/Gravel Camp from June 21st to 25th. With time trial races, experienced coaches leading the way, beach cottage accommodations and more, this is a great opportunity to build community and hit the road.
Get SummerFit with this package!