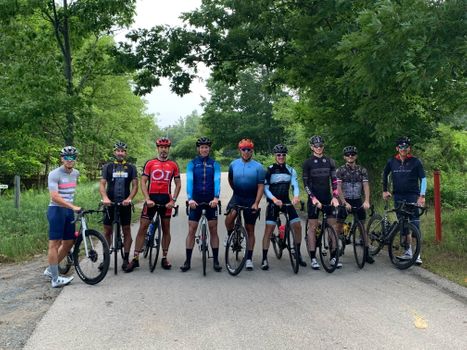 VQ Labs' camps are your road to day trips or luxury cycling experiences
A road is a promise to lead us to a new destination bringing discovery, adventure, friendship, challenge, self-discovery, and growth. We're surrounded by roads. And, at VisionQuest Labs we want to curate the very best roads for your personal journey to these new destinations. Join us on the journey! We'll take you to the mesas and mountains of Arizona, through the forests and beach towns on the shores of Lake Michigan, or a day trip to hammer the hills of Brown County. No matter your cycling abilities, we shape our camps to serve every type of cyclist. We'll help you climb further, and ride farther than you could ever think to do on your own. Our coaches, mechanics, and (in some cases) chefs not only provide the support and encouragement you need to accomplish your cycling goals, we also aim to shape a time of joy in and out of the saddle.
MICHIGAN ROAD/GRAVEL CAMP
MICHIGAN ROAD/GRAVEL CAMP June 23-26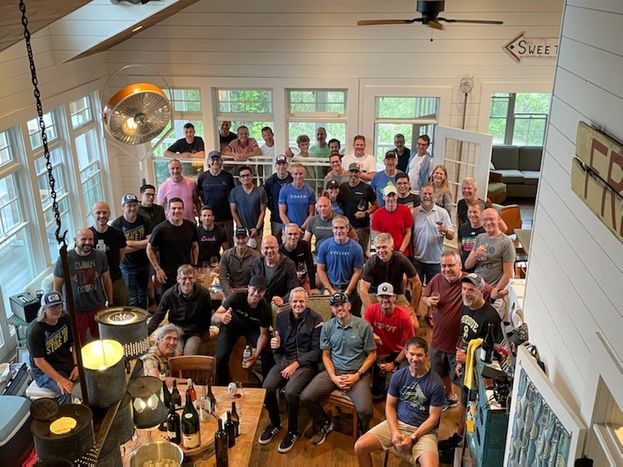 Just a 5-hour jaunt from Indy, Ludington is a perfect summer road trip to the dense forests, sand dunes, and stunning sunsets of Western, MI.
Daily distances of 70-80 miles through beautiful rolling countryside and beach towns, plus any bonus miles you add. We'll group into various skill levels to accommodate every level of athlete. SAG support will join us along the way.
Post-ride relax on the private beach, stroll through the beach-side community of Epworth, hike through the dunes, join the lake fun on the party pontoon, or hammock-nap at the house.
Camp hosted at "the Palapa," our beach-side home base.
Incredible gourmet meals, great camaraderie, and SAG & mechanic support included.
Daily Road & Gravel bike options with an extra option to join the Coast-to-Coast Gravel Grinder 100-mile unsupported gravel race starting and ending at Ludington. For more details on this race and to register, click here.
More Details:
· Space is limited, signup now to secure your spot.
· Travel will be a bring-your-own-bike road trip.
· Food, beverages, SAG, and on-the-bike hydration & nutrition provided.
· Mechanic? We'll have multiple expert wrenches to see to it that our bikes are kept finely tuned.
· Coaching? We'll have professional coaches on hand to lead the rides, provide on the bike coaching tips, and lead us in short discussions before and after rides. Plus, there will be plenty of experienced riders among us to learn from along the way.
· Cost is $1000/rider with a 10% discount for VQLabs members. (Gravel Grinder race registration is not included).