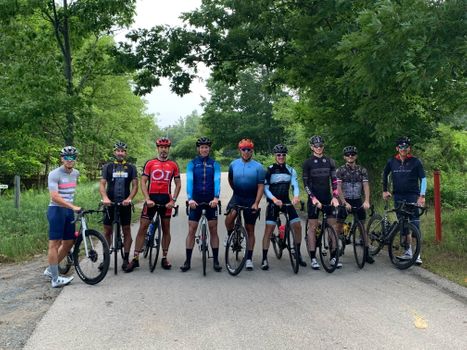 VQ Labs' camps are your road to day trips or luxury cycling experiences
A road is a promise to lead us to a new destination bringing discovery, adventure, friendship, challenge, self-discovery, and growth. We're surrounded by roads. And, at VisionQuest Labs we want to curate the very best roads for your personal journey to these new destinations. Join us on the journey! We'll take you to the mesas and mountains of Arizona, through the forests and beach towns on the shores of Lake Michigan, or a day trip to hammer the hills of Brown County. No matter your cycling abilities, we shape our camps to serve every type of cyclist. We'll help you climb further, and ride farther than you could ever think to do on your own. Our coaches, mechanics, and (in some cases) chefs not only provide the support and encouragement you need to accomplish your cycling goals, we also aim to shape a time of joy in and out of the saddle.
Hincapie Gran Fondo Experience
Hincapie Gran Fondo Experience October 20th-23rd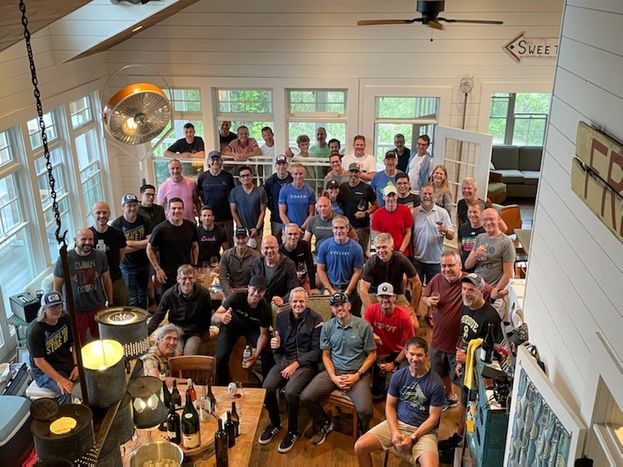 Gran Fondo Hincapie Cycling Experience
Ride through South Carolina's beautiful Blue Ridge Mountains on routes George Hincapie traveled when training for the Tour de France. With awe-inspiring views, celebrity cyclists, and careful attention to safety, the original Gran Fondo Hincapie in Greenville, South Carolina, has received stellar reviews and topped numerous charts.
We'll kick off the weekend with a warm-up ride on Friday to prep our legs for the big event. On Saturday, we'll tackle the 80 mile Gran Fondo, featuring epic climbs including the infamous Skyuka Mountain KOM and switchbacks on Green River Cove.
On Sunday, we'll cap off the weekend with an epic climb up Paris Mountain before heading home with new memories, new friends and great fitness!
Join VQLabs for an incredible experience that includes:
An entry to Gran Fondo Hincapie
3 days of riding in Greenville, SC
Double occupancy rooms at the Courtyard Greenville
An incredible dining experience
and much more!
Join us for an epic long weekend and VQLabs' final event of the road riding season!
Trip details:
Timing: October 20-23
Our Gran Fondo Hincapie package includes:
GF Hincapie race entry
Event jersey
3 days of riding
Daily ride support
Ride hydration & nutrition products
3 nights in double occupancy rooms at the Courtyard Greenville
Post Event lunch
3 nights in double occupancy rooms
Daily meals
REGISTRATION
Member camp package: $2,100
Member discount of 10%
Bike shipment $250
A $750 deposit is due at the time of registration
The remaining camp balance will be charged on August 20th