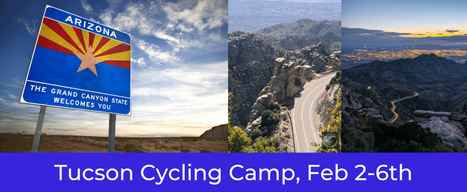 VQ Labs' camps are your road to day trips or luxury cycling experiences
A road is a promise to lead us to a new destination bringing discovery, adventure, friendship, challenge, self-discovery, and growth. We're surrounded by roads. And, at VisionQuest Labs we want to curate the very best roads for your personal journey to these new destinations. Join us on the journey! We'll take you to the mesas and mountains of Arizona, through the forests and beach towns on the shores of Lake Michigan, or a day trip to hammer the hills of Brown County. No matter your cycling abilities, we shape our camps to serve every type of cyclist. We'll help you climb further, and ride farther than you could ever think to do on your own. Our coaches, mechanics, and (in some cases) chefs not only provide the support and encouragement you need to accomplish your cycling goals, we also aim to shape a time of joy in and out of the saddle.
Arizona Camp - Feb 2-6, 2022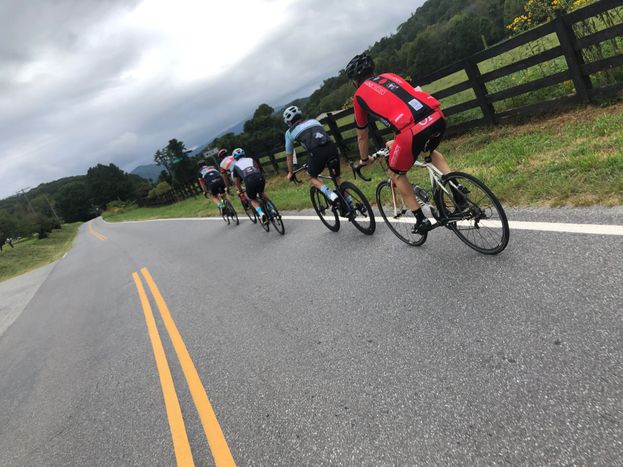 Winter will be in full blast as we hit Mt. Lemmon full gas.
Join us for this luxury cycling experience from Feb 2-6.
Our home base will be the Lodge at Ventana Canyon at the base of cycling mecca, Mt Lemmon, which soars at 9171 feet in the distance. You'll be staying in a deluxe loft suite which includes a patio, kitchenette, and family room. We'll also have access to the pools and basic spa services in order to relax after a full day's riding.
After our rides, we'll gather for recovery treats and drinks to regale one another with our stories of epic climbing, harrowing descents, and sprinting through the cacti groves.
Details
When: February 2-6th
What's Included: Lodging (3-person loft suite), Meals, Bike Hydration & Nutrition, Snacks, Swag Bag, Dedicated Mechanic, on course SAG, 2 Dedicated Coaches, Route & Camp plan through Ride with GPS app
What's Optional: Personal Bike Transport
What's Not Included: Flights
We just want you to do 2 things on your trip: Relax & Ride.
Pricing
Early Bird Registration Price: $2250
Early Bird Bike Transport Rate: $150
Price AFTER December 1st: $2500 for the camp, $200 for bike transport
10% discount applies to all VQ Labs members! Joining at one of our member levels for even ONE MONTH will save you $240 for registration & bike transport!
To book, hit the button below, and when it asks you to schedule, enter a time slot anywhere from February 2-6th.