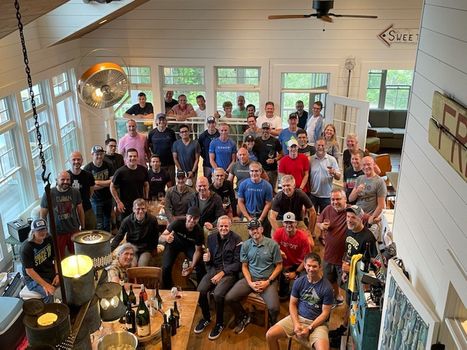 VQ Labs' camps are your road to day trips or luxury cycling experiences
A road is a promise to lead us to a new destination bringing discovery, adventure, friendship, challenge, self-discovery, and growth. We're surrounded by roads. And, at VisionQuest Labs we want to curate the very best roads for your personal journey to these new destinations. Join us on the journey! We'll take you to the mesas and mountains of Arizona, through the forests and beach towns on the shores of Lake Michigan, or a day trip to hammer the hills of Brown County. No matter your cycling abilities, we shape our camps to serve every type of cyclist. We'll help you climb further, and ride farther than you could ever think to do on your own. Our coaches, mechanics, and (in some cases) chefs not only provide the support and encouragement you need to accomplish your cycling goals, we also aim to shape a time of joy in and out of the saddle.
Scottsdale, Arizona February 1st-4th
Scottsdale, Arizona February 1st-4th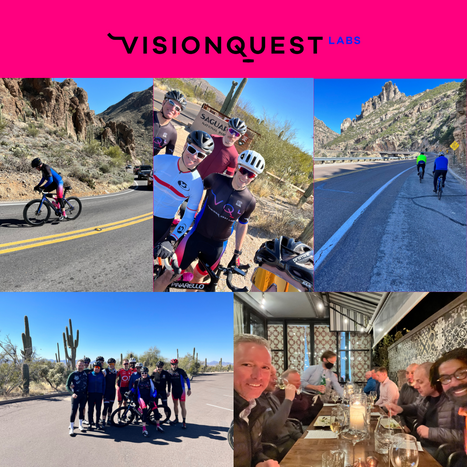 Scottsdale, Arizona Cycling Camp
Scottsdale, AZ Cycling Camp
February is Cold. Dark. Bleak. Despairing. With the prolonged sun deprivation we're all ripe for S.easonal A.ffective D.isorder.
But, then there's Arizona. The state flag literally has a sun emblazoned in its center.
Join VQ Labs/Vision Quest as we enjoy this epic February journey to the sun of the scenic Sonoran Desert and the foot of the McDowell Mountains.
Not only can this be your respite from the brutal subarctic conditions of our dreary Midwest winters, but this trip will also be your ticket to making huge aerobic fitness gains on the bike!
Enjoy the unique riding experience of gliding through a terrain of cacti, canyons, and mountains as we reach new goals in volume and endurance.
We'll be packing in the road miles during the day, and with our evenings we'll be savoring & celebrating our vacation in the sun.
Camp Details
What's Included:
Daily meals
4 days of riding with experienced VQ coaches, including VQ founder, Robbie Ventura
Daily ride support with full hydration & nutrition
Mechanics to keep your bike in top shape
3 nights in double occupancy rooms at the Sonesta Select Scottsdale, right outside Fountain Hills
Normatec and Theragun recovery resources
Registration Details:
Camp Package: $2350
$200 Early Bird discount up to December 1st
$200 Bike Shipment
10% discount for VQ members
Registration opens November 9th
Discount Code: VQAZ23