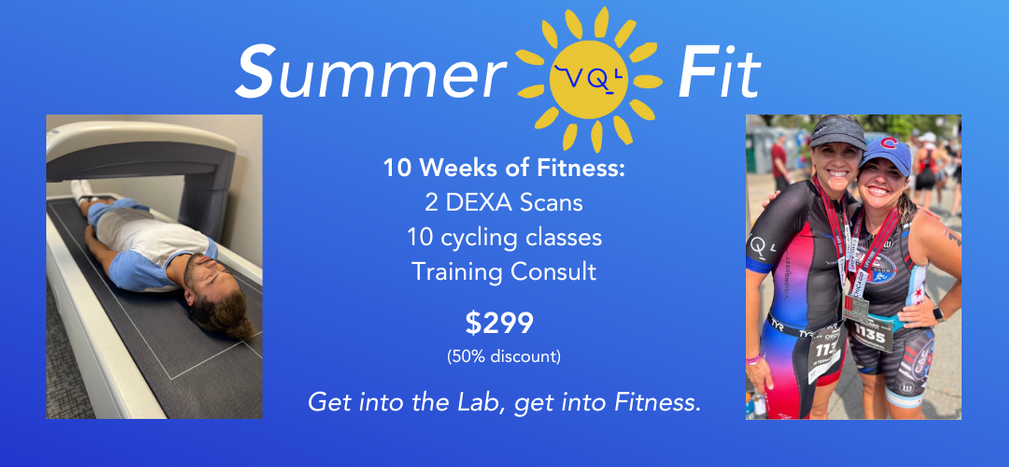 Get into Summer, get into Fitness with our SummerFit package!
Whether your goal is to look your best at the beach, to feel your best throughout your day, or to perform your best at that event, VQ Labs has got you.
Bookend the next 10 weeks with DEXA body composition scans. This shows your lean, fat, and bone mass and how all of this is distributed. A DEXA helps you focus on a healthy body composition and not merely the numbers on a scale.
Your 10 cycling classes will give you some great high intensity workouts. Whether your goal is stronger cardio or stronger cycling performance, our coaches will help you up your game.
Your Training Consult will then help you to outline your goals, apply your data, and identify your next steps.
This is an incredible deal and would normally be offered at $600.
But, we're inviting you to enjoy our summer price of only $299.
SummerFit package:
2 DEXA scans
10 Cycling Classes
Training Consult
Get into the Lab, get into Fitness.